"We should all pay homage to the artisans and craftspeople whose skill and dedication are part of our country's heritage and tradition. This is especially true of those companies that have endured and still exist today, passing on their talents and knowledge to the next generation."
From Saw Mill to Furniture Company
John and Frank Coppes join brother-in-law John Mellinger at his saw mill. Less than seven years later, the first of the Coppes Factory buildings begins construction.
Coppes, Zook & Mutschler Co.
Founding brothers John and Frank Coppes join forces with Charles and his brother Albert Mutschler, and father and son Daniel and Harold Zook to form Coppes, Zook & Mutchsler Co.
Coppes Napanee is the only manufacturer of Hoosier Cabinets still in operation today.
For much of the midcentury, Coppes Napanee was a leader in built-in cabinetry, as well as innovative: we invented the dinette table pullout, added a Lazy Susan to a corner cabinet, and more.
After a period of slow sales and declining operation, Coppes Napanee was purchased by the Mast Brothers with a renewed focus on quality cabinet production and craftsmanship.
The Coppes and Millinger Years
John, Frank, and Sam Coppes purchase John Mellinger's share of the saw mill, naming it the Coppes Brothers Saw Mill. Nappanee Furniture Co. begins business with the purchase of Mose Stahley's Furniture Company, building its first factory a month later.
Coppes, Zook & Mutschler Co.
An extensive line of furniture is manufactured in "Factory A," the site of the Nappanee Furniture Company. Kitchen cabinets are made in "Building C," while chamber sets were produced in the old box factory, now "Building B."
The Hoosier Cabinet Era
Hoosier cabinets were produced through the 1930s, reaching their peak during the 1920s. The two largest manufacturers, the Hoosier Manufacturing Co. and G.I. Sellers and Sons, were closed in 1942 and 1950 respectively, making Coppes Napanee the only manufacturer of Hoosier Cabinets still in operation today.
Modern Era
While Coppes Napanee underwent a period of time where they faced declining sales and low output, production never entirely stopped. Wesley and Malachi Mast, along with their father Thomas, purchased the cabinet-making facility in 2017 and have instilled a new dedication to high quality woodwork and premium custom cabinetry, made using traditional techniques blended with modern technology.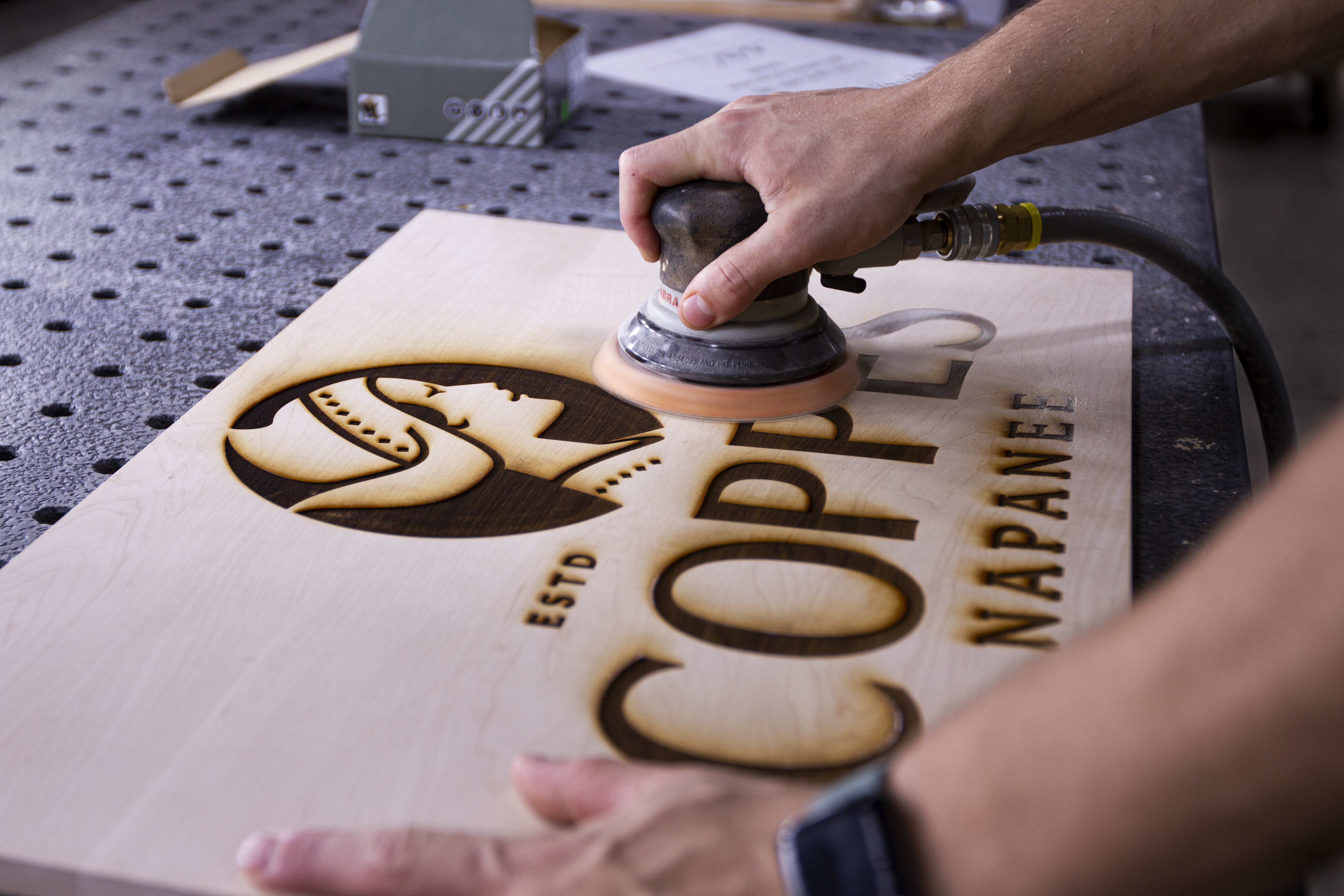 Innovation
For much of the midcentury era, Coppes Napanee was both a leader in built-in cabinetry and one of the most pioneering cabinet makers in the market. In fact, several very common kitchen features today all started in our shop.
Corner Cabinet Lazy Susan
While the Lazy Susan itself had been used on dining room tables for ages across the world, Coppes Napanee was the first to include it in a corner cabinet. This made use of space that was otherwise difficult to access and offered even more storage space in cramped kitchens.
Dinette Table Pullout
Space means everything in a kitchen, especially a small one. Our shop found a way to conceal a small dinette table as a slideout in a kitchen cabinet, just below the countertop.